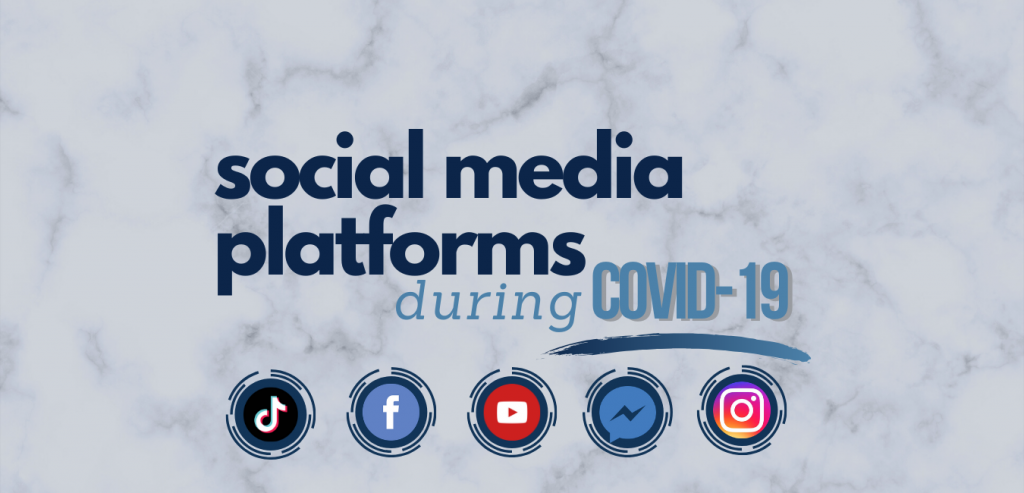 Recently, we have been through a social distancing period to prevent the danger of COVID-19 and it has impacted significantly on our daily lives. People are trying to avoid direct contact and keep the distance from others to protect their health. Hence, it has boosted up the tendency of using online tools and applications to complete their tasks.
Khoảng thời gian cách ly xã hội vừa qua để phòng ngừa COVID-19 đã vô tình ảnh hưởng không ít tới các hoạt động hằng ngày của mọi người. Ai ai cũng hạn chế việc tiếp xúc trực tiếp với người khác để tránh bị lây nhiễm virus và ưu tiên sử dụng các công cụ, ứng dụng trực tuyến để hoàn tất công việc của mình.
Additionally, social distancing also limits people from having entertaining activities because they have to stay home for self-quarantine. Therefore, this sensitive time tends to be an opportunity for social media platforms because these apps can help them keep in touch with others and relax via various interesting content online.
Bên cạnh đó, vì phải tự cách ly tại nhà nên những hoạt động vui chơi cũng bị giới hạn. Chính vì thế, thời gian này được xem là một cơ hội để các mạng xã hội tỏa sáng và giúp mọi người có thể giữ liên lạc, chia sẻ cũng như giải trí cùng vô vàn nội dung thú vị, vui nhộn trong những ngày này.
According to a report by Hootsuite, there is an increase in the number of active users on these platforms such as Facebook, Instagram, YouTube, etc during the lockdown period. Especially Tiktok, which has quickly become a rising star in this time with a peak of 800 million users.
Theo báo cáo từ Hootsuite, số lượng người dùng truy cập mạng xã hội như Facebook, Instagram, Youtube,… trong thời gian vừa qua tăng rất nhiều so với thời gian trước. Đặc biệt, tân binh Tiktok đã nhanh chóng tạo nên một cơn sốt mới với 800 triệu người dùng trong thời gian tránh dịch tại nhà vừa rồi, tăng hơn 300 triệu người dùng so với năm 2019.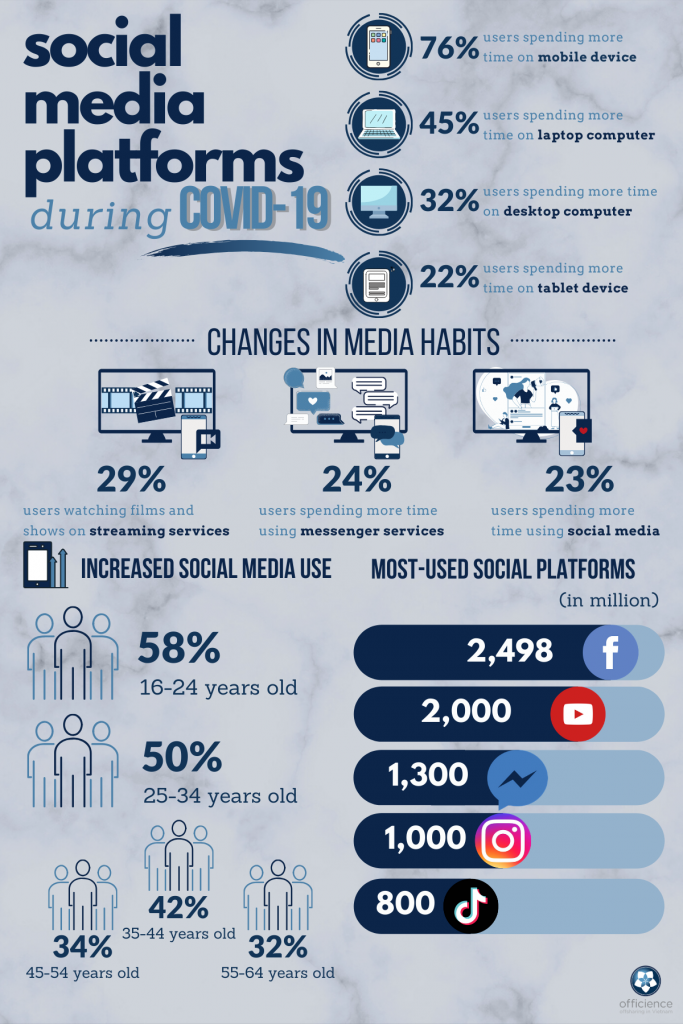 Source: https://bit.ly/2SZO3g4