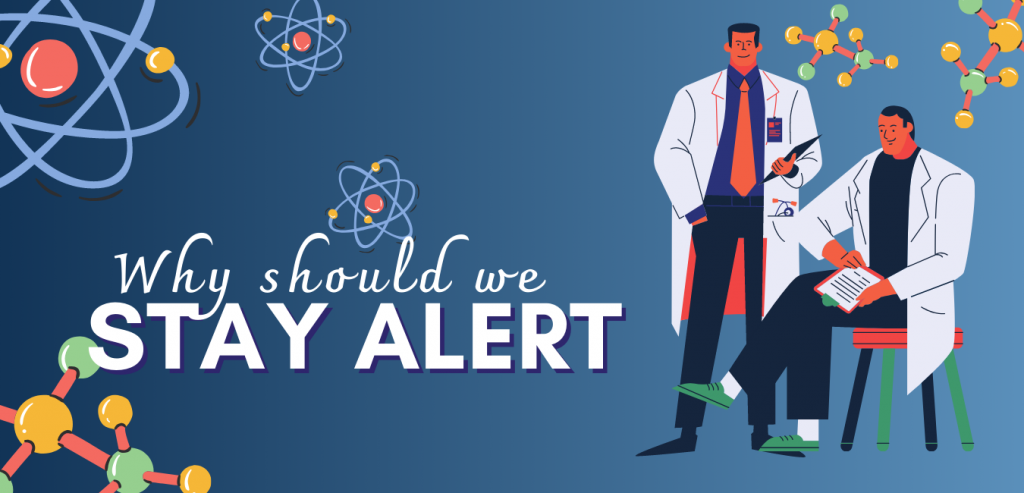 The current situation seems to be under control and we hope it will keep going that way. However, don't bet on it because this time is needed to keep being cautious more than ever. You want to know why?
Tình hình dịch bệnh hiện nay đang dần được cải thiện và mong rằng sẽ sớm chấm dứt. Tuy nhiên, chúng ta không nên chủ quan vì chính lúc này là thời điểm chúng ta cần phải cẩn trọng hơn bao giờ hết. Bạn có biết vì sao không?
First of all, we need to look at the R0 which is the basic reproduction number of COVID-19 is about 2-2.5. That means after a round of infection, there will be a total of 3-4 people infected, and after 10 rounds, it will spike up to more than two thousand infected people in total. It's very infectious and almost no one in the world is immune to this virus except for those who already recovered. Hence, almost everyone in the world is susceptible and COVID-19 won't skip any cases. Moreover, people can be infected without any symptoms for about 2 weeks, which means you can infect others while appearing to be very healthy. This could mean the pandemic could be back any moment now if we ignore how serious it is.
Đầu tiên chúng ta cần nhìn vào chỉ số R0 là chỉ số sinh sản cơ bản của COVID-19 đang vào khoảng 2 đến 2.5. Tức là sau 1 lần lây nhiễm, sẽ có khoảng 3 đến 4 người bị nhiễm, sau 10 lần lây nhiễm thì con số này sẽ vượt qua mốc 2000 người. Loài virus này rất dễ lây nhiễm và hầu như trên thế giới này không ai miễn nhiễm với nó cả ngoại trừ số ít bị nhiễm và đã bình phục. Vì vậy, ai cũng có thể trở thành nạn nhân còn COVID-19 thì không chừa một ai. Ngoài ra, có trường hợp người bị nhiễm có xét nghiệm dương tính nhưng lại không hề có triệu chứng nào sau 2 tuần ủ bệnh, điều này khiến chúng càng dễ lây nhiễm cho người khác nếu chủ quan vì trông họ hoàn toàn khỏe mạnh. Điều này có thể khiến dịch bùng phát trở lại vào bất kì thời điểm nào nếu chúng ta lơ là cảnh giác vào lúc này.
Secondly, COVID-19's hospitalization rate is about 20-31%, while the seasonal flu is about 2% and that's the disease already taking more than half a million lives around the world each year. Imagining how much of an impact COVID-19 could have done if we don't take it seriously. Therefore, being aware of the symptoms and stay healthy is a must.
Điều tiếp theo là ở tỉ lệ nhập viện, đối với dịch cúm mùa, tỉ lệ này chỉ vào khoảng 2% và lấy đi hơn nửa triệu sinh mạng mỗi năm trong khi đó đối với COVID-19 thì tỉ lệ này cao hơn gấp 10 lần vào khoảng 20-31%. Từ đó chúng ta có thể tưởng tượng được hệ quả khôn lường của COVID-19 lên toàn cầu nếu nó không được kiểm soát.
Additionally, for the current situation, there's no cure or vaccine for it and the only 1 way to fight against it is social distancing. Social distancing will act as if you have been vaccinated and create "herd immunity" to those who are especially vulnerable in our society.
That's why we need to stay vigilant to soon get out of this harsh time.
Do đó, trước tình hình hiện tại khi chưa hề có 1 loại thuốc hay vắc xin đặc trị nào dùng để chữa khỏi COVID-19, chúng ta chỉ có thể bảo vệ bản thân mình và cộng đồng xung quanh bằng phương pháp giãn cách xã hội. Nó có hiệu quả tương đương với việc bạn đã được tiêm vắc xin vậy và tạo ra "miễn dịch cộng đồng" để bảo vệ bộ phận những người có rủi ro cao trong xã hội. Vì thế mà đây là thời điểm chúng ta nên đề cao cảnh giác để vượt qua được thời khắc khó khăn này cùng nhau.
Reference: Coronavirus is not the flu. It's worse.
https://www.youtube.com/watch?v=FVIGhz3uwuQ